Tire Rotation Service in Capitol Heights, MD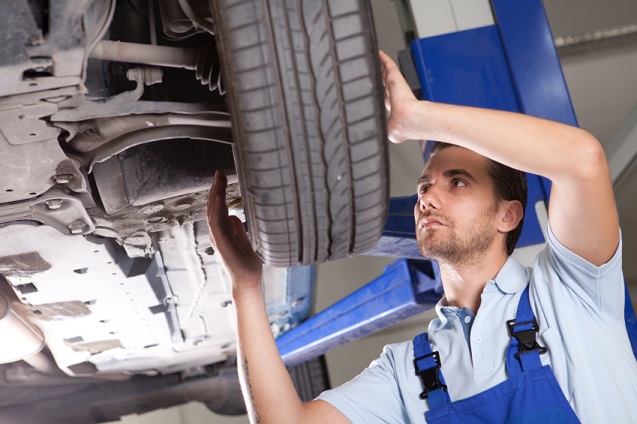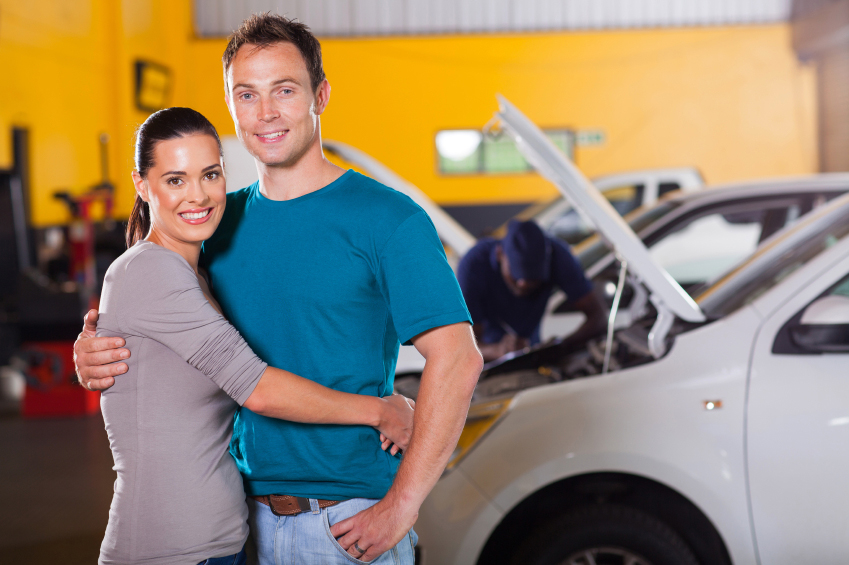 If you want to keep your vehicle in peak physical conditions, you'll have to keep up with routine maintenance. When it comes to this, tire rotations are close to the top of the list of things you'll want to stay on top of. If you think your precious auto is in dire need of this procedure, make your way to Pohanka Volkswagen.
What is a Tire Rotation?
Are you unclear of what it means to rotate your tires? If so, we're here to help. This relatively easy operation simply moves your wheels from one position to another. The reason why it's important to do this is because if you failed to, your rubbers would all wear out at separate times. This means you'll have to replace them much earlier than you would have otherwise, costing you much more money in the long run. To avoid emptying your bank account for a new set of tires more than you need to, have the team at our dealership get to work!
What are the Signs?
There are a couple of indicators that will let you know when it's a good time to have your tires rotated. The first warning sign is if your treads are wearing out at different rates. If one side of your tire has more material than the other, you'll want a professional to take a look. On top of that, you may experience vehicle vibration when moving at higher speeds due to your rubbers not having even balance. Another thing to be vigilant about is if you notice your tires deflating at different rates. Are you currently dealing with one or all of these issues? Then stop by the Service Department at Pohanka Volkswagen.
Our Service Department
The team at our dealership is ready to get to work whenever you are, so if you're in need of a tire rotation, visit us during our convenient hours. Our service bay is open seven days a week, so make the trip over as soon as it's convenient for you. You can show up unannounced, which means you don't even have to plan ahead. If you'd prefer to have a guaranteed timeslot, you can also use our online Schedule Appointment form. Best of all, we offer free exterior washes with every service, so you'll leave with a sparkling clean ride that's ready to take on the road ahead!
For tire rotation service in Capitol Heights, MD, Pohanka Volkswagen is the place for you. Find us conveniently located at 1720 Ritchie Station Court in Capitol Heights, MD.
Testimonials
GOOGLE
7-2-2020
GOOGLE
7-1-2020
GOOGLE
7-1-2020
GOOGLE
7-1-2020
GOOGLE
6-26-2020
GOOGLE
6-24-2020
GOOGLE
6-22-2020
GOOGLE
6-20-2020
GOOGLE
6-18-2020
YELP
6-17-2020
GOOGLE
6-16-2020
GOOGLE
6-15-2020
GOOGLE
6-15-2020
GOOGLE
6-13-2020
GOOGLE
6-12-2020
GOOGLE
6-12-2020
GOOGLE
6-12-2020
GOOGLE
6-11-2020
GOOGLE
6-11-2020
GOOGLE
6-10-2020
GOOGLE
6-9-2020
GOOGLE
6-9-2020
GOOGLE
6-8-2020
GOOGLE
6-8-2020
GOOGLE
6-8-2020
GOOGLE
6-8-2020
YELP
6-8-2020
GOOGLE
6-7-2020
GOOGLE
6-6-2020
GOOGLE
6-6-2020
GOOGLE
6-5-2020
GOOGLE
6-5-2020
GOOGLE
6-5-2020
GOOGLE
6-5-2020
GOOGLE
6-5-2020
GOOGLE
6-5-2020
GOOGLE
6-5-2020
GOOGLE
6-5-2020
GOOGLE
6-5-2020
GOOGLE
6-5-2020
GOOGLE
6-5-2020
GOOGLE
6-5-2020
GOOGLE
6-5-2020
GOOGLE
6-5-2020
GOOGLE
6-5-2020
GOOGLE
6-5-2020
Read More
Service Hours
240-788-4568
| | |
| --- | --- |
| Monday | 7:30 am - 6:00 pm |
| Tuesday | 7:30 am - 6:00 pm |
| Wednesday | 7:30 am - 6:00 pm |
| Thursday | 7:30 am - 6:00 pm |
| Friday | 7:30 am - 6:00 pm |
| Saturday | 7:00 am - 3:00 pm |
| Sunday | Closed |