How Can I Check the Oil in My Volkswagen?

One of the most frequent maintenance procedures that must be performed on your Volkswagen is an oil change. However, it can sometimes be unclear when the best time is to handle this task. Although, you can follow the rule of thumb and bring your ride into Pohanka Volkswagen every 3,000 miles, you can get a more accurate timeframe by checking the oil yourself!
Finding the Dipstick
The most important element when you're checking the oil is the dipstick. Unfortunately, a lot of folks aren't always sure where to look when searching for this key component. To get started, pop the hood to your Volkswagen and locate the engine. You'll usually find the dipstick situated to one side of the powertrain. It's easy to spot since it typically has a yellow, looped topper. You'll know you've got the right piece of equipment if you pull it out and see a long, flat rod attached to it. Go ahead and remove it from the engine and get ready for the next step!
How to Read the Dipstick
Once you've got the dipstick completely out of the engine compartment, it's time to check your oil level. To do this, you'll want to use a rag or paper towel to completely remove any residue on the end of the stick. Once you've done that, you're going to want to put the dipstick back into the engine and wait just a few moments. Now, pull it out again and take a look at the oil that's accumulated at the bottom of the dipstick. From there, you'll want to check the oil level. You should see two lines at the bottom, if the liquid is below the bottom line, you'll want to add in a little more oil. You should also pay attention to the consistency. If the oil is brown and thick, you'll want to bring your ride into the Service Department here at Pohanka Volkswagen and get an entirely new batch.
Service Department
The expert technicians here at our dealership are experienced with a wide range of maintenance procedures, so you can count on them when you need to swap your old oil out for something new. We do plenty of these operations on a daily basis, so you can expect to get in and out with hardly any waiting in between. Before you visit us, be sure to check out our current specials. You might even find a coupon that will reduce the price of your visit. If you find a deal on another maintenance operation that will need to be done sometime in the near future, consider handling it all at once and save yourself the effort later on.
If you were wondering, "How can I check the oil in my Volkswagen?" we hope that this article has helped. You can have our friendly mechanics get to work on your ride as soon as today by visiting Pohanka Volkswagen at 1720 Ritchie Station Court in Capitol Heights, MD.
Testimonials
GOOGLE
7-3-2020
GOOGLE
7-2-2020
GOOGLE
7-2-2020
GOOGLE
7-1-2020
GOOGLE
7-1-2020
GOOGLE
7-1-2020
GOOGLE
6-26-2020
GOOGLE
6-24-2020
GOOGLE
6-22-2020
GOOGLE
6-20-2020
GOOGLE
6-18-2020
YELP
6-17-2020
GOOGLE
6-16-2020
GOOGLE
6-15-2020
GOOGLE
6-15-2020
GOOGLE
6-13-2020
GOOGLE
6-12-2020
GOOGLE
6-12-2020
GOOGLE
6-12-2020
GOOGLE
6-11-2020
GOOGLE
6-11-2020
GOOGLE
6-10-2020
GOOGLE
6-9-2020
GOOGLE
6-9-2020
GOOGLE
6-8-2020
GOOGLE
6-8-2020
GOOGLE
6-8-2020
GOOGLE
6-8-2020
YELP
6-8-2020
GOOGLE
6-7-2020
GOOGLE
6-6-2020
GOOGLE
6-6-2020
GOOGLE
6-5-2020
GOOGLE
6-5-2020
GOOGLE
6-5-2020
GOOGLE
6-5-2020
GOOGLE
6-5-2020
GOOGLE
6-5-2020
GOOGLE
6-5-2020
GOOGLE
6-5-2020
GOOGLE
6-5-2020
GOOGLE
6-5-2020
GOOGLE
6-5-2020
GOOGLE
6-5-2020
GOOGLE
6-5-2020
GOOGLE
6-5-2020
Read More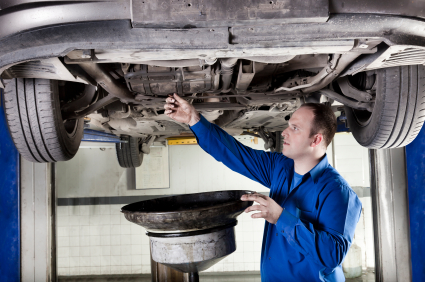 Sales Hours
240-312-2783
| | |
| --- | --- |
| Monday | 9:00 am - 8:00 pm |
| Tuesday | 9:00 am - 8:00 pm |
| Wednesday | 9:00 am - 8:00 pm |
| Thursday | 9:00 am - 8:00 pm |
| Friday | 9:00 am - 8:00 pm |
| Saturday | 9:00 am - 7:00 pm |
| Sunday | 11:00 am - 5:00 pm |