2016 VW Golf for Lease near Berlin, MD
Get Behind the Wheel of the 2016 Volkswagen Golf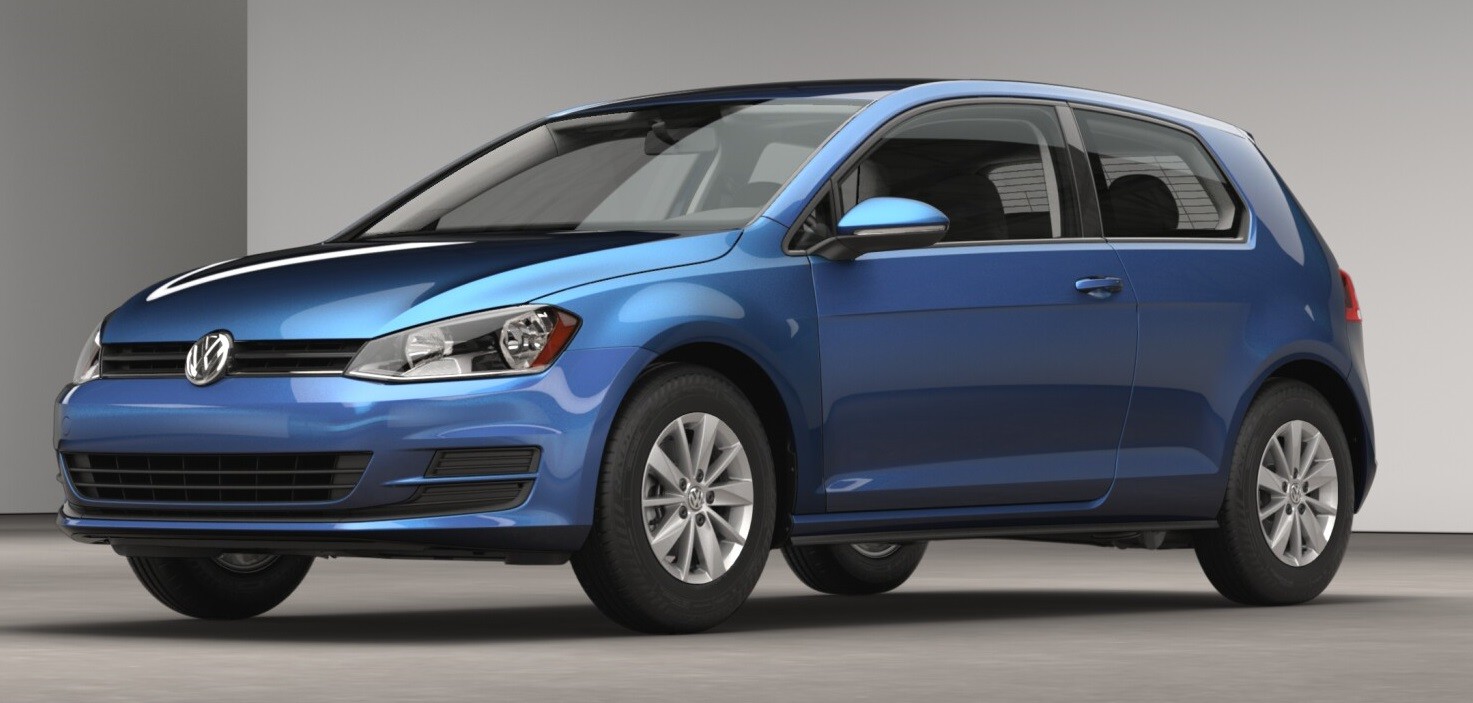 The Volkswagen Golf has been going strong for over 40 years, and continues to be one of the most well-known names in compact cars. You can get behind the wheel of this iconic car right now with a 2016 VW Golf for lease near Berlin, MD, at Pohanka VW of Capitol Heights. Leasing is the best way to drive the new 2016 Volkswagen Golf, while still having the freedom and flexibility to drive the latest model every few years.
With flexible terms and plenty of options, leasing a 2016 VW Golf may be the perfect decision when you're in the market for a new car. On average, the amount of money you hand over for monthly payments is less than if you were to finance a Volkswagen. When you finance to purchase, you're doing just that. Once your car loan is paid off, the paperwork signed, and you get the title, the 2016 VW Golf is all yours. However, with this comes higher monthly payments because you are financing the whole cost of the car. When you finance, the amount you owe in car payments is only for the depreciation value.
The terms of your lease relate to how long you want to drive the VW Golf, as well as how many miles you are allowed. Luckily, Volkswagen offers many lease terms like 12, 24, 36, and 48 months. They also have some 'in between' term lengths like 30, 39, or 42 months to give you a little extra time. Perhaps the biggest advantage to a 2016 VW Golf for lease near Berlin, MD, is what you can do when your lease is up. You can return the 2016 Golf you leased and get the newest VW model, Golf or otherwise, plus the added benefits of the Loyalty Program. These benefits include waiving the security deposit1 and the current lease's disposition fee2.
Before you even speak with our Finance Department, you're going to want to know why the 2016 VW Golf is such a great choice. For starters, you choose between either a 2-door or 4-door model. Conveniently, the 2-door model has two trims, and the 4-door model has four trims. However, no matter which trim you choose, you get the same 1.8T 4-cylinder TSI® engine that produces 170 horsepower3.
The 2-door VW Golf TSI is the base model, but you wouldn't know that by looking at it. From the 15-inch Lyon wheels to the power-adjustable and heated side mirrors with integrated turn signals, you'll see the meeting of style and function. Inside you get features like Climatic™ single-zone climate control system with a pollen filter, 5-inch touchscreen sound system with eight speakers, a CD player, a USB port for your compatible device, and the addition of Bluetooth® wireless technology for streaming your favorite music.
Take a trip to your local Berlin area VW dealer today and see why the VW Golf is a great match. And when you're ready to get in the driver's seat, you can sit down with our Finance Department to discuss the 2016 VW Golf for lease near Berlin, MD. Visit our new-vehicle showroom at 1720 Ritchie Station Ct. in Capitol Heights, MD, located off Exit 13 of the Capital Beltway.
1Unless required as a condition for leasing certain models.
2Your turn-in/disposition fee is waived if within 30 days of returning your VW model, you lease or purchase a new or Certified Pre-Owned VW through Volkswagen Credit.
3Performance specifications based on manufacturer's ratings achieved with premium fuel.